History of HUSTEF
HUSTEF is one of the premier conferences in Europe for practitioners in all areas related to software testing. The conference was founded in 2011 by the members of the "Hungarian Testing Board" with the aim to have an annual platform where the best from the software and IT R&D sector can exchange information about new developments in the industry. HUSTEF has grown to be one of the biggest software testing events in Europe, with more than 670 attendees from all over the world attending the 2018 conference. HTB is the local representative affiliate of ISTQB accrediting thousands of software testing engineers who share a belief in the power of innovation and a desire to be leaders in the field of testing.
Program Committee Chair in 2019
Tariq King
ULTIMATE SOFTWARE, USA
Tariq King is the Head of Quality at Ultimate Software. With over fifteen years' experience in software testing research and practice, Tariq leads a team of directors, architects, and engineers responsible for guidance, strategy, innovation and outreach in software quality and performance engineering. He holds Ph.D. and M.S. degrees in Computer Science from Florida International University (FIU). His areas of research interest include software testing, artificial intelligence, autonomic and cloud computing, model-driven engineering, and computer science education. Tariq has published over 40 research articles in peer-reviewed IEEE and ACM journals, conferences, and workshops, and has been a keynote and invited speaker at international software conferences in industry and academia. Tariq is the co-founder of the Artificial Intelligence for Software Testing Association (AISTA).
Katalin Balla | Budapest University of Technology and Economics | Hungary
Peter Clarke | Florida International University | USA
Tibor Csöndes | Ericsson | Hungary
Tomasz Dubikowski | Ocado Technology | Poland
Attila Fekete | Morgan Stanley | Hungary
Péter Földházi | EPAM Systems | USA
Ceren Sahin Gebizli | Philips | Netherlands
Mieke Gevers | Aquis | Belgium
Tamás Horváth | Siemens | Germany
Attila Kovács | Eötvös Loránd University | Hungary
Bálint Köves | Ericsson | Hungary
Zoltán Kundra | Tigra | Hungary
Corina Adina Pip | NTT Data | Romania
Dionny Santiago | Ultimate Software | USA
Jan Shalström | Testsson | Sweden
Szilárd Széll | Nokia | Finland
Jana Zientková | Česká spořitelna | Czech Republic
Karolina Zmitrowicz | SJSI – President of ISTQB | Poland
Tibor Csöndes
Head of Organization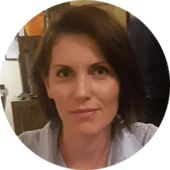 Csilla Kohl
Project Manager of HUSTEF
Petra Csécsei-Bozsik
Project Assistant of HUSTEF