3-5 OCTOBER 2023, BUDAPEST
CALL FOR PROPOSALS – ENDED FOR HUSTEF 2023
The past 12 years have been an amazing journey for us and hopefully for you as well. We have seen people returning year after year and friendships being born. HUSTEF became one of Europe's premier software testing and software quality conferences with 750+ attendees from 30+ countries. Obviously, this would have never happened without YOU. Speakers, sponsors, volunteers and attendees contributed a lot to this success. So, we would like to take the opportunity to thank you all for being part of the HUSTEF community and invite you to help us to make HUSTEF 2023 the best conference ever!
>> PROGRAM CHAIR OF HUSTEF 2023
Being part of the Programme Committee last year for HUSTEF was one of my highlights of 2022. It was the first in person event for a couple of years and it was refreshing to see everyone meeting face to face, making new connections or catching up with existing friends. The atmosphere created by the high levels of engagement was truly inspiring.
Helping testers improve their personal and professional skills so they can maximise the opportunity in their careers, is something I find rewarding. Conferences have always been an effective vehicle to do this at scale, and consequently, I was honoured to be asked to be this year's Programme Chair, and accepted the invitation immediately!
The software testing industry is continually evolving. We know technology and software development processes changes are constant disrupters that require testers and teams to evolve their skills, capabilities and ways of working.
Testing is becoming a distributed activity in modern software development teams; increasingly, testing is no longer assigned to an independent team. The shift towards everyone working as an engineer coupled with team responsibility to deliver great working software means the test community is growing and HUSTEF welcomes everyone who tests!
>> PLEASE SUBMIT YOUR STORY OR TUTORIAL PROPOSAL
We want to create a diverse, relevant and valuable programme for HUSTEF 2023 and are looking for great software testing speakers and teachers to inspire and educate the testers of today and leaders of tomorrow!
IMPORTANT DATES & DEADLINES
Submission deadline of the Proposals
Notification of Acceptance
Submission deadline for intro video (1 min)
Submission deadline for final presentations
>> WHAT WE ARE LOOKING FOR?
The talks that add most value are
experience based stories
, shared by people who were directly involved in delivering an outcome to their stakeholders.
The greatest learning comes from understanding the outcome required, and the obstacles and challenges that needed to be overcome. The sharing of those experiences, detailing what worked well, and what didn't work so well, are important to ensure attendees take away new perspectives, ideas and techniques.
Technical & Product related
There are so many different types of challenges we would like to hear about! We welcome submissions that describe solving technical and product problems such as Requirements, Reporting, Automation, Stakeholder Management, Team Structures and Capabilities, Test Design, Test Management, Tooling, Product & Project Risk Management… the list is endless, so we intentionally don't have a theme for this year's event, we want to hear all your good stories.
Non-Technical Skills
We are also interested in what people have done to increase their impact and that of their teams. To be valuable to our stakeholders, testers need to provide information to people so they can make effective decisions. It's therefore important to invest in developing non-technical skills, such as communication, influencing, assertiveness, managing wellbeing, inspiring trust and respect and making / keeping new habits. We would love to hear how you have invested in personal and professional development, why you did it, and what the outcomes have been.
>> LEVELS OF THE PROPOSALS
We want to encourage as many styles, stories and subjects as possible. Some proposals may have specific practical tips, others may propose challenging new perspectives or ideas. We welcome sessions aimed at beginners, and those aimed at more experienced and advanced practitioners.
We are also looking for hands-on, practical tutorials that address the needs of both beginner and advanced practitioners.
Beginner talks introduce and teach concepts and skills that are needed by people new to their role.
Intermediate talks may address some new challenges but should be suitable for most conference delegates.
Advanced talks provide new insights, discuss and explain complex challenges, and add to industry knowledge
To submit to speak, simply fill out the submission form (link to Easychair here) telling us a bit about yourself and the talk you'd like to give.
>> TYPE & LENGHT OF PROPOSALS
Length of

track talks: ~ 30 mins

(depends on the number of accepted proposals)
Length of tutorials: full-day tutorials (4×1,5 hours) OR half-day tutorials (2×1,5 hours)
Just like in previous years, your talk should not focus on marketing, tooling or service details. Tools and test services can be promoted in the vendor sessions organised for partners. If you would like to be a partner in organising the conference, please contact Csilla Kohl (csilla.kohl@hstqb.org).
 

Live Conference Ticket + Party


Exclusive Speaker Dinner

Accomodation with breakfast

Travel costs

Fee for the presentation

TRACK  SPEAKERS

YES

YES

YES, 2 nights

up to 400 EUR within Europe,

up to 600 EUR from outside of Europe

NO

TUTORIAL PRESENTERS (half-day)

YES

YES

YES, 3 nights

up to 400 EUR within Europe, up to 600 EUR from outside of Europe

YES, 700 EUR from 10 participants

TUTORIAL PRESENTERS (full-day)

YES

YES

YES, 3 nights

up to 400 EUR within Europe, up to 600 EUR from outside of Europe

YES, 1000 EUR from 10 participants
The independent Program Committee and Review Committee will evaluate all proposals. Please submit your proposals via EasyChair.
Please note that the program, including the slides of accepted presentations, will be made available electronically (video and PDF slides) to participants on the conference website and YouTube channel.
>> HOW TO SUBMIT A GREAT PROPOSAL
Do you have a great idea and you would like to maximize your chance to make the HUSTEF 2023 Programme? Here is a great submission from last year as an example – have a look and get inspired how to do present your proposal! Good luck and hopefully see you in Budapest!
HUSTEF Code of Conduct is strictly enforced and is intended to ensure that all participants including delegates, speakers, vendors, and staff feel welcome and safe.
Tibor CSÖNDES
Head of HUSTEF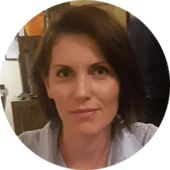 Csilla KOHL
Project Manager
Szilvia SZALAI
Event Manager
Petra BOZSIK
Project Assistant
Leave your email address to get breaking news and stay up-to-date about HUSTEF!