HUSTEF is one of the premier conferences in Europe for practitioners in all areas related to software testing and quality. The conference was founded in 2011 by the members of the "Hungarian Testing Board" with the aim to have an annual platform where the best from the software and IT R&D sector can exchange information about the latest developments in the industry. HUSTEF has grown to be one of the biggest software testing events in Europe, with more than 730 attendees from all over the world attending the 2019 conference.
HTB
is a nonprofit organization and the local representative affiliate of
ISTQB
accrediting thousands of software testing engineers who share the belief in the power of innovation and the desire to be leaders in the field of testing.
PROGRAMME COMMITTEE OF HUSTEF 2021
ÁDÁM TRENYIK – TEST AUTOMATION (HU)
ÁGOTA HORVÁTH – EVOSOFT HUNGARY (HU)
ATTILA FEKETE – MORGAN STANLEY (HU)
ATTILA KOVÁCS – EÖTVÖS LORÁND UNIVERSITY (HU)
ATTILA TÓTH – NOKIA (HU)
CORINA-ADINA PIP – SAGE INTACCT (RO)
DÁNIEL SCHWALM -MORGAN STANLEY (HU)
GÁBOR LÁSZLÓ – NNG (HU)
GÁSPÁR NAGY – SPEC SOLUTIONS (HU)
GEOFF MEYER – DELL EMC (USA)
IMRE MÉSZÁROS – ROBERT BOSCH KFT. (HU)
ISTVÁN FORGÁCS – 4TESTDEV (HU)
JANA ZIENTKOVÁ – ČESKÁ SPOŘITELNA (CZ)
JANI GRÖNMAN – SOLITA (FI)
KATALIN BALLA – SQI MAGYAR SZOFTVERMINŐSÉG TANÁCSADÓ INTÉZET KFT. (HU)
LAURA ALBERT – DACHS COMPUTING & BIOSCIENCES (HU)
MATTHIAS HAMBURG – GERMAN TESTING BOARD (DE)
MESUT DURUKAL – SIEMENS (TR)
PÉTER FÖLDHÁZI JR. – EPAM SYSTEMS – USA (HU)
SZILÁRD SZÉLL – EFICODE – FINLAND (HU)
TAMÁS HORVÁTH – SIEMENS AG – GERMANY (HU)
TIBOR CSÖNDES – ERICSSON HUNGARY (HU)
VOJTECH BARTA – VENDAVO (CZ)
BEHIND THE CONCEPT OF HUSTEF 2021
Petra Csécsei-Bozsik
Project Assistant of HUSTEF, HU
Tibor Csöndes
Head of HUSTEF, HU
Attila Fekete
Organizing Team Member of HUSTEF, HU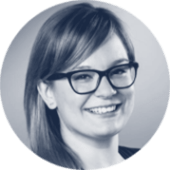 Orsolya Kovács
Sales Manager of HUSTEF, HU
Szilvia Szalai
Project Manager of HUSTEF, HU